In the first eight months of this year, business start-up activity in all regions of Latvia increased by 10% compared to the same period last year. One of the most obvious reasons for this is that commercial opportunities and existing support programs encourage investors to start a business in Latvia.
Support programs have been an important step for entrepreneurs to implement their business ideas and increase their productivity and export capacity. In this article, we will address the existing support programs for newly established businesses.



Initial Perspective for the Implementation of Business Ideas
Altum[1], the development finance institution, offers young entrepreneurs the opportunity for an initial loan of between 2,000-150.000 euros. The loan repayment period is 10 years. In real estate purchase, construction and renovation projects, the repayment period is up to 15 years.
New companies that do not have their own co-financing can apply for loans up to 7 thousand Euros. Entrepreneur co-financing is required up to 10% of the loan amount over 7 thousand euros. Newly established companies and registered companies and self-employed persons up to the age of five can apply for this support in the Enterprise register (ER).
Social Entrepreneurship and Regional Support
Companies and other businesses in agricultural and fishing activities, located in rural areas or in cities with a population of less than 15,000, can apply for credit up to 100,000 euros. The repayment period of the loan is 10 years.
Acceleration funds for new companies Altum has created three acceleration funds for owners of innovative startups and promising business ideas. The purpose of these funds is to help support promising and high value-added projects.
You May Also Like: Why is Latvia the Most Favorite Country for Investment?
European Investment Bank Supports ALTUM
A support of 130 million Euros was provided through ALTUM for businesses in Latvia to cope with the economic consequences of the Covid pandemic. Nearly 500 Latvian companies benefited from the long-term repayment support package with low-interest signed in July. In this way, the negative consequences of the pandemic in the economy have been eliminated to some extent.

In addition to the 80 million Euro loan given to ALTUM, the Latvian Government has also made an additional contribution of 50 million Euros to comfort the businesses. European Investment Bank Vice President Thomas Östros: "With this support package, small and medium-sized enterprises will be able to overcome the negativities caused by the pandemic faster. We have already started seeing the positive effects of this. We will continue to support ALTUM."[2]
You May Also Like: 4 Smart Ways to Invest in Property in Latvia
ALTUM Chairman of the Board, Reinis Bērziņš: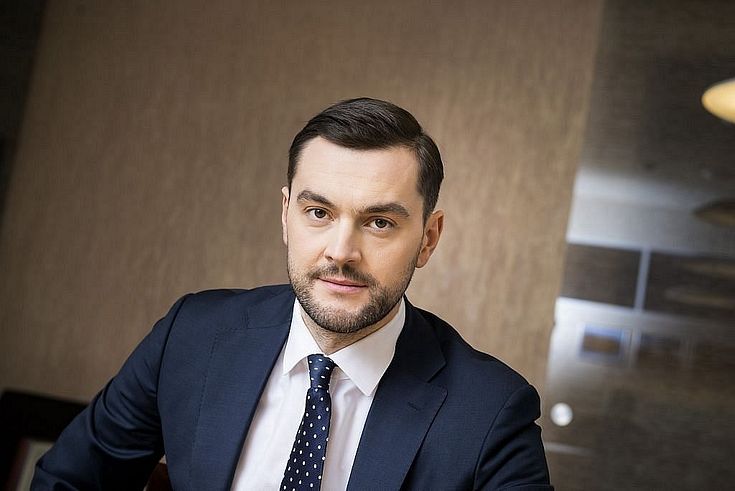 With the support of the European Investment Bank and the Latvian Government, our businesses have been affected the least by the negative effects of the pandemic period on the economy. The positive effect of all the supports we have provided as ALTUM on the economy has exceeded 625 million Euros since the beginning of this pandemic period. We will continue this cooperation with the EIB and the government.
Fill in the Form Below to Get Answers to All Your Questions About Investing in Latvia! (FREE)
Igors Krumins continues his activities as a commercial and international lawyer within the body of "Jurmala Invest". He has more than 10 years of experience, especially in the investment sector, and has provided consultancy services to numerous companies with his legal expertise. He successfully completed his undergraduate studies at Baltic International Academy and graduate studies at Latvijas Universitate. Apart from his native Latvian language, he can also speak Russian and English fluently.